- Evidentemente complici le feste natalizie,

le case produttrici di Wargames si sono scatenate: nel numero di novembre di WARGAMES ILLUSTRATED trovo tante nuove proposte di regolamenti ed espansioni: tutte sostenute, a quanto sembra, da un grosso impegno produttivo e di elaborazione.
- Eccone un rapido elenco:
- Bull Run to Gettysburg della Foundry per la ACW:
http://wargamesfoundry.com/news/BULL%20RUN%20TO%20GETTYSBURG/
- Force on Force, gioco per operazioni tattiche di guerre moderne.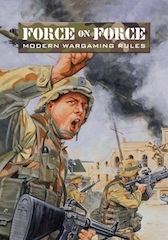 http://ambushalleygames.com/products/store
creato dalla Ambush allay e pubblicato dalla Osprey Publishing.
- WITCHFINDER GENERAL Days of Revelation.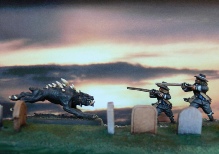 http://www.dashingdicegames.co.uk/
- Presentato come un wargame ( skirmish role play ?? ) si ispira al folklore, miti e pamphlet di propaganda di erano diffuse in Inghilterra durante la Guerra Civile.
- WAR AND CONQUEST RULES il gioco coming soon , del famoso Rick Priestley ( Warhammer !) concernente regole per l'antico ed il medioevale.
http://warandconquest.co.uk/
- Il primo supplemento di BLACK POWDER The Last argument of Kings.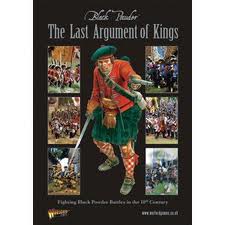 http://www.architectsofwar.com/thelastargumentofkings-blackpowdersupplement.aspx
- Della serie CLASH OF EMPIRES ( antico ) ecco il supplemento The Rise and Falla of Persia della Great Escape Games.
http://nwhistoricalwargames.wordpress.com/2011/11/02/clash-of-empires-the-rise-and-fall-of-persia-pre-order/
- e per i napoleonici disponibile :
- TREMBLE YE TYRANTS Fast Play Rules for Napoleonic Wargaming 1805 / 1815 di Chris Peers della Ruga Ruga Publishing:
http://www.northstarfigures.com/prod.php?prod=3882
- ed anche: NAPOLEON AT WAR The Napoleonic Miniatures Game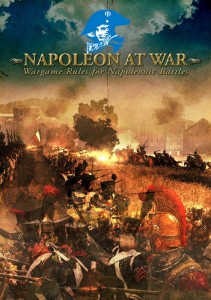 http://www.manatwar.es/?p=157#more-157
che vende anche le minis in 18mm delle unità.
- per chi cerca novità, ce ne è per tutti i gusti...

AUGURI