WE CREATED THE BEST FIGURES,SS GERMANS,NSDAP,
NATIONAL SOCIALISM..EVIL..or LIBERATORS..HISTORY DECIDES..we just sell !!
at 6 cm,1/32..hand made,hand painted..white metal
CLICK HERE TO SEE..THE PARTY..
http://strategosathena.ning.com/photo/albums/king-country-berlin-1938-nsdap
European shop,american prices!,on line- shop, for collectors of king and country , historical miniatures,not only..
we sell,.. king & country,kronprinz,thomas gunn..more..historical miniatures..figures,!
PRICES and PRODUCTS,to buy,are in MY PHOTOS-MY ALBUMS!!
at
strategosathena@gmail.com
,
i accept orders now !!
,003+6957316614,strategos athena, king and country in GREECE,,..
[img]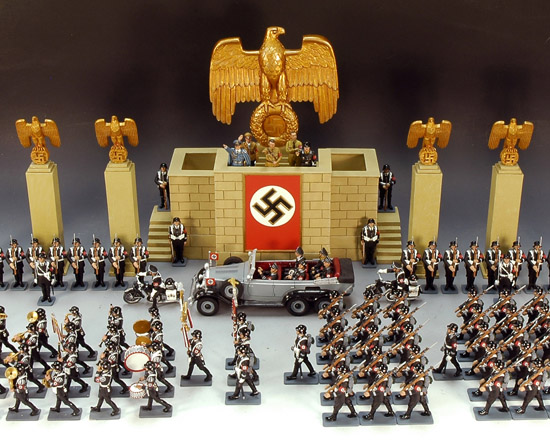 [/img]